Regular price
Sale price
$59.99 USD
Unit price
per
Sale
Sold out
Enduring Active Moisturizer 
Intensely rejuvenate long-lasting moisturizing emulsion formulated with natural botanicals, peptides, antioxidants, and probiotics. This moisturizer enriches healthy, strong, vibrant, smooth, and protected skin that needs a reawakening.
Directions on how to use
Apply a subtle amount of Lazarus moisturizer into the palm of your hand and rub it on your face until your skin feels smooth. This is the final step after the Resurrect Foam Cleanser and Renew Toner.
Benefits 
Hydrating
 
Anti-aging
 
Combat acne
 
Boost collagen
 
Improved elasticity
 
Balance oil production
 
Increase cellular longevity
 
Defense from free radicals and UV harm
 
Share
Ingredients

Ra-Ise

Awakening Foam Cleanser

(Alkaline Water,Trisodium Ethylenediamine Disuccinate, Green Tea Leaf Extract, Citrustem, Copper Peptide, Lentil Extract p-Refinyl, Amigel, Euxyl PE9010 schulke Phenoxyethanol, ethylhexylglycerin, Coconut oil, Almond Oil, Argan Oil, Avocado Oil, Sorbitol, Sodium Cocoyl Isethionate, Sodium Cocoyl Glycinate, Tetrasodium Glutamate Diacetate GLDA, Coconut Milk, Lentil Extact, Lactobacillus/Kelp Ferment Filtrate.) 

Resurrect

Brightening Foam Cleanser

(Prisorine 3505 Isostearic Acid, Aloe Vera Liquid, Imperata Cylindrica Root Extract pH Adjuster, Camellia Sinensis Green Tea Leaf Extract, Calendula C02 Extract, Alkaline Water, Ginger Oil, Amisoft CS-22 Disodium Cocoyl Glutamate, Sodium Cocoyl Glutamate, Amigel Dispersant, Alkaline Water, Theobroma Cocao Extract Propanediol, Red Reishi Mushroom, Extract, Allium Cepa Powder, Burdock Root Powder, Licorice Root Powder, Lingonberry Stem Cells, SP Crodamol GTCC Caprylic Capric Triglyceride 1 Emollient, Dead Sea Salt Sodium Chloride, Oryza Sativa Rice Bran Extract Oil.)

Renew

PH Balancing Toner

(Alkaline Water, Orchid Stem Cells, Syneth L15 RSPO Phlyglyceryl-10 Laurate, Myrothammnus Flabellifolius Leaf/Stem Extract, Squalane, Theobrome Cacao Extract Propanediol, Lentil Extract, Moroccan Argan Oil, Narcissus pseudo-narcissus extract, Avena Sativa Oat Extract, Thyme Oil Isolate.)

Lazarus

Enduring Active Moisturizer

(Alkaline Water, Imperata Cylindrica Root Extract, Simulgel NS, Sodium Hyaluronate, Apple Extract, Tea Tree Oil, Moroccan Argan Oil, Shea Butter, Jojoba Butter, Green Tea Extract, Red Reishi Mushroom Extract, Hydrolyzed Myrtus Communis Leaf Extract, Rosemary Leaf Extract, Squalane, Sunflower seed Oil, Frankincense Oil, Copper Peptides, Diocide, Niacinmide, Salicylic Acid.)

Ten Suns

UV Defensive Moisturizer

(Reishi, Chaga, Cordyceps, Turkey Tail, Astragalus Root, Holy Basil, Ginger Root.)
How to use

Apply a generous amount of Ra-ISE foam cleanser into the palm of your hand and rub it into your skin to exfoliate and cleanse your pores. Then rinse your face and apply the Renew Toner and Ten-Suns Moisturizer.
Shipping

Please allow 5-10 business days for shipping.
Return policy

Should you ever buy anything from us that is not pleasing to you, you may return any of our products,
to the original point of purchase, for a full 100% money-back guarantee within 60 days of purchase.
Customers who purchase products from apoth.o.gy website may return them by mail. Please call
+1(323) 798-5771 for more details. Items purchased in a apoth.o.gy free-standing store may be
returned to any of the apoth.o.gy free-standing stores. apoth.o.gy products purchased in all other
locations must be returned to their original point of purchase.
If your purchase was made through our website, please send your return to the following address:
apoth.o.gy Est. 2020
7095 Hollywood Blvd. Ste 625
Los Angeles, CA 90028
For our bookkeeping purposes, we respectfully request that you include the sales receipt and/or
invoice with any return. If you buy apoth.o.gy products from unauthorized retailers or other
unauthorized sources, we regret that we cannot offer you our money-back guarantee or otherwise
assist you with any problems that you may encounter.
If you should need further information regarding the return of any apoth.o.gy products, please do not
hesitate to call us at (323) 798-5771 and it would be our pleasure to assist you however we can.
View full details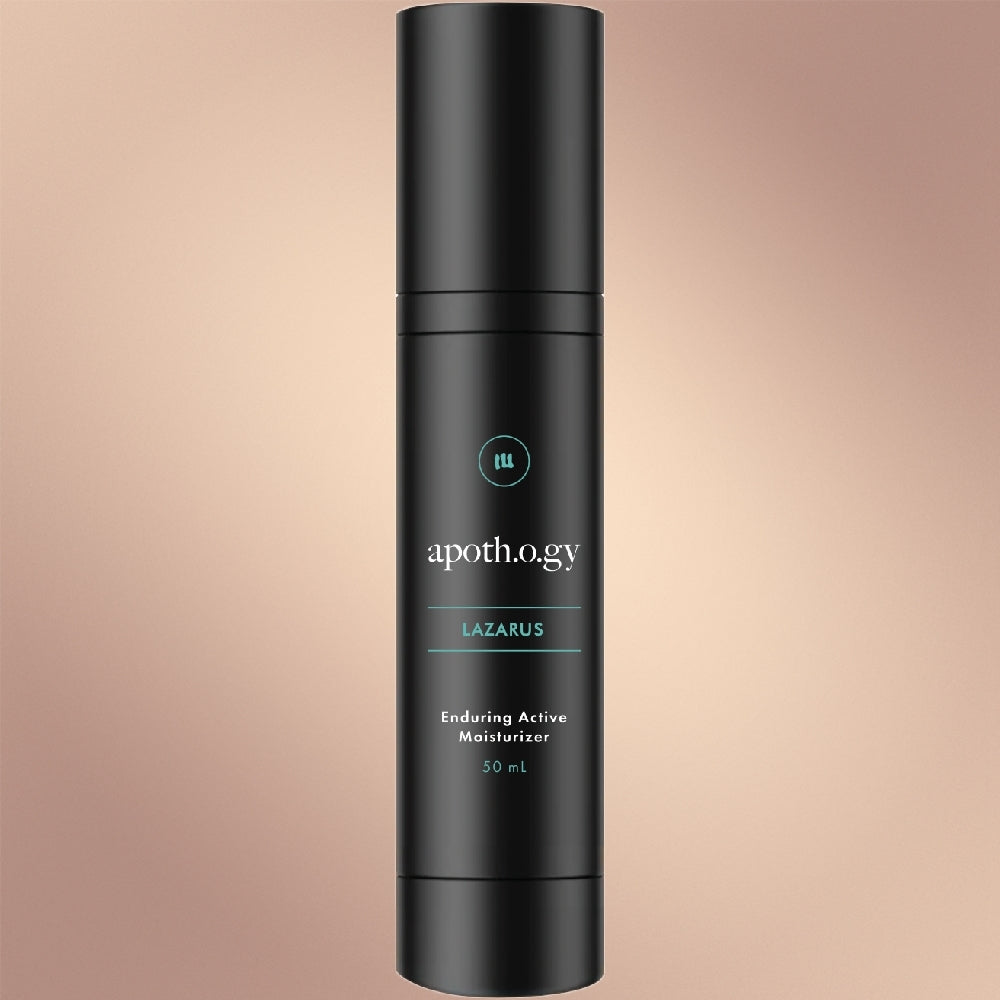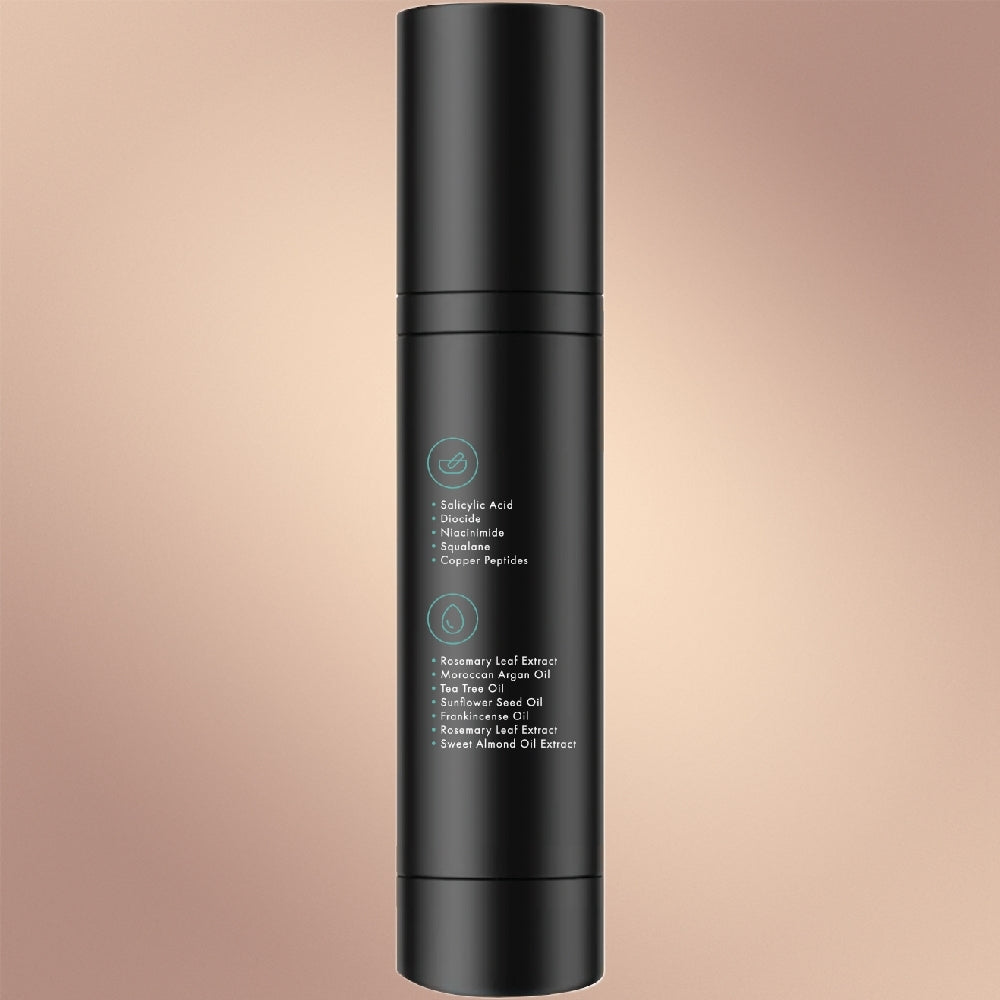 PERFECT SOLUTION
I been using this for a couple of months and it is perfect. Unlike past lotions its nice and light, yet still keeps me moisturized through out the day!
Lazarus works wonders!
I was hesitant to try a new skin care line because ny skin in sensitive! My skin was always extra dry due to sun exposure so i decided to try the Lazarus moisturizer as it was described as creamy yet non clogging; I then i bought the whole routine because i loved the outcome of my skin! After using it for some weeks I can already tell the difference in my skin texture!